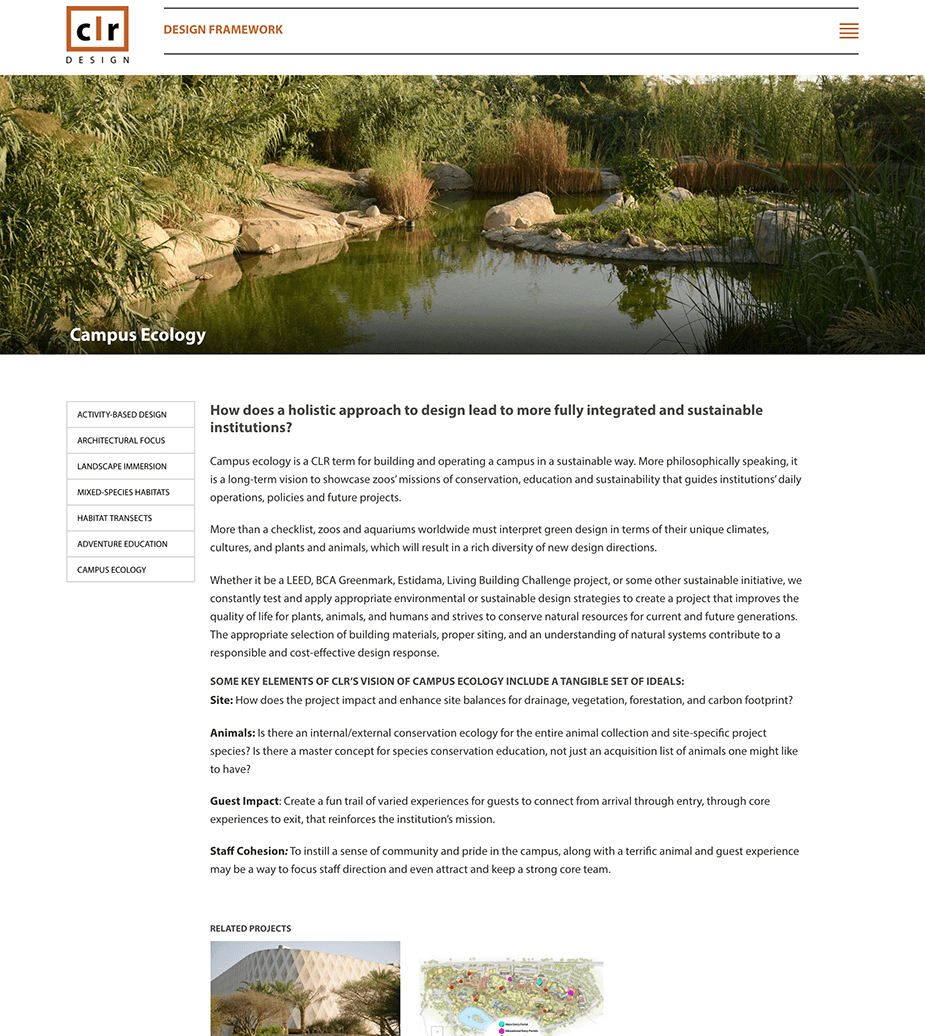 CLR is legendary in the international world of zoo design. Beginning in the 1960s, CLR inspired generations of zoo directors to trade individual cages for immersive landscapes where animals thrive in safe, naturalistic environments. CLR is the real deal. They are leaders of the pack. Incredibly innovative, smart and passionate…and unbelievably modest.
They don't follow—they lead. Their unique models of design and thought processes demanded a unique approach to website design. Something totally new. With Blueprint Consulting's Lori Sullivan, M&P held workshops designed to help the firm focus on who it is and where it's going and to delineate clear lines of thought processes that were the driving force behind their creative ideas. We called them Design Frameworks.
One of the key outcomes is the special section Design Framework that showcases CLR's compassion, innovative thinking and technical expertise. M&P's process resulted in a very robust site, with complex, layered information and deep connections to the firm philosophy.
The website was custom designed within the WordPress environment, enabling CLR to update the site on its own. A critical element of every M&P website process is personnel training. Before the site goes live, M&P ensures that key personnel have a thorough understanding of how to maintain it.
CLR has offices in Capistrano Beach, California and Philadelphia, Pennsylvania.
Read our in-depth case study about this project.
Related Projects: